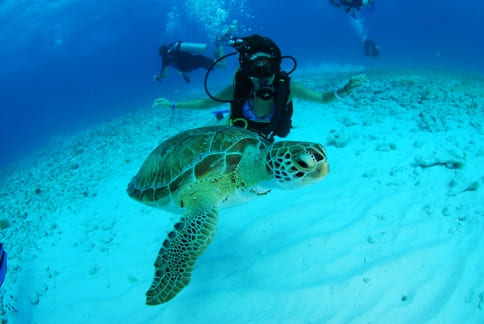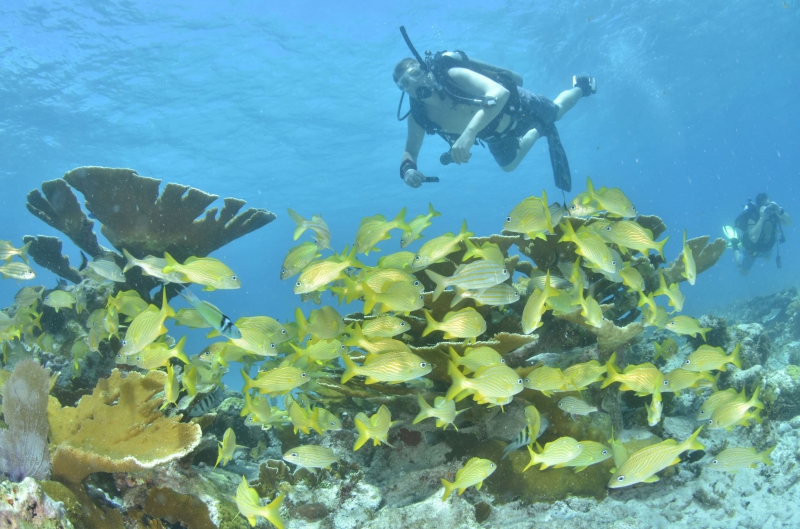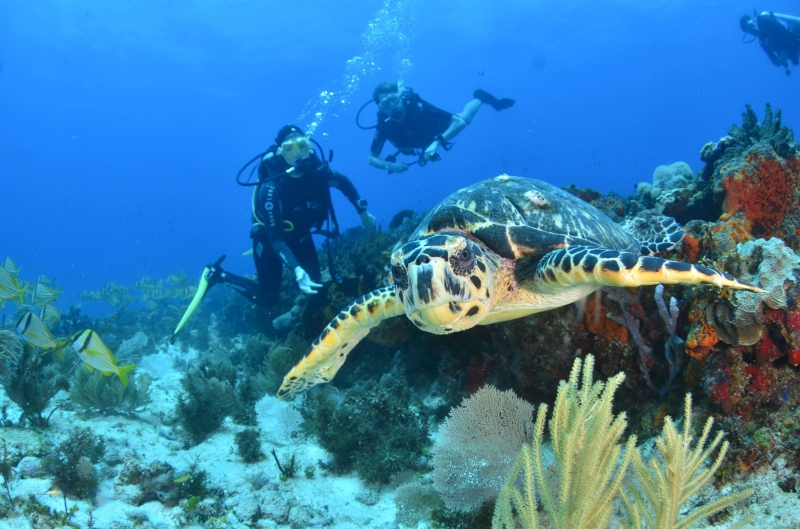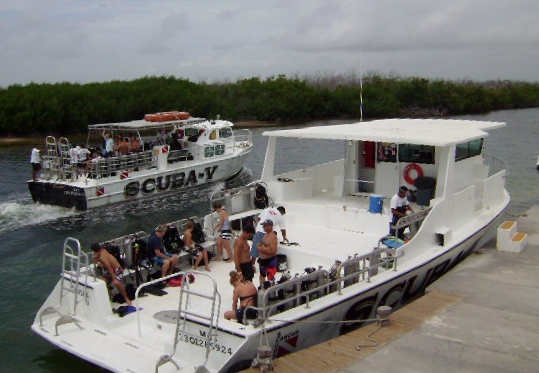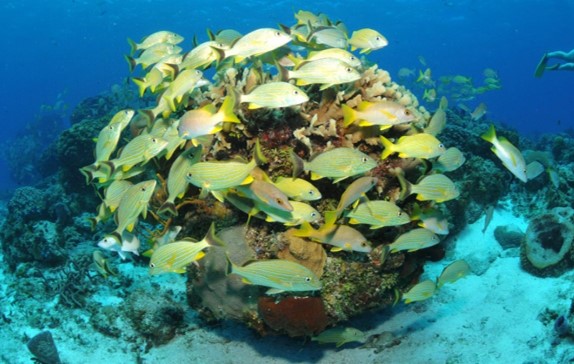 Advanced Open Water - Without transportation
Cancun
Duration 5 hrs
Description of Advanced Open Water
With this certification, divers can dive up to 100 feet deep. Learn new skills while having fun diving. This course can be taken after you have earned your Open Water certification, all that is required is to do five dives and read five chapters of the PADI Advanced Open Water Manual, followed by a few easy questions and that's all there is to it! !
This course offers you a more underwater experience and a deeper understanding of the underwater world to become more comfortable in the water and more confident with your diving skills.
It consists of two basic, deep and underwater navigation dives, plus three elective dives. Choose from:
Drift
ship
Evening
Shipwreck
buoyancy
Search and Recovery
Underwater Naturalist
Underwater Photography (extra equipment)
Underwater Video (extra equipment)

For 12-year-olds deep divers must have a previous Jr. Open Water certification to earn the Jr. Advanced Open Water. (Wreck is not available for Jr. due to limitations)
With this certification, divers can dive up to 100 feet deep. Learn new skills while having fun diving. ...
General information of Advanced Open Water
10:00 am. Appointment at the Marina to register and interview with the Instructor (approximate times)
Meeting point: Scuba Cancun Blvd. Kukulcán Km 5, Hotel Zone, 77500 Cancún, Q.R.
What is Included Advanced Open Water
5 dives
Purified water on board the boat
All equipment, materials and training
Use of locker
WIFI in the facilities of the Marina SCUBA CANCÚN
Use of wetsuit
What is Not Included Advanced Open Water
Marine Park Tax Payment
Does not include ground transportation
Video and photographs available at extra cost
Recommendations of Advanced Open Water
Change of clothes
Extra money (for payment of the marine park tax, tips and souvenirs)
Do not carry valuables
Towel
Swimwear
Regulations of Advanced Open Water
This activity is not allowed for:
Pregnant women
People with any type of ear, heart, or lung surgery
People with heart problems, diabetes, collapsed lung, epilepsy, asthma, high blood pressure, claustrophobia or who are under the influence of alcohol or drugs
Minimum age: 12 years (Jr. Advance Open Water)
Do not exceed alcohol consumption one day before diving
The use of blockers is not allowed
You should not fly by plane until 12 hours after diving

The course ends in 2 and a half days.
Cancelation policies of Advanced Open Water
Full refund will apply in the following cases:


1. When the service is canceled by the supplier.


2. Due to illness, presenting a doctor's report.


3. The Cancellation or date change is made prior to 11:00 am the day before the service.





No refunds will apply:


1. If the client does not show on the date and time of service.
LOMAS TRAVEL
Without transportation