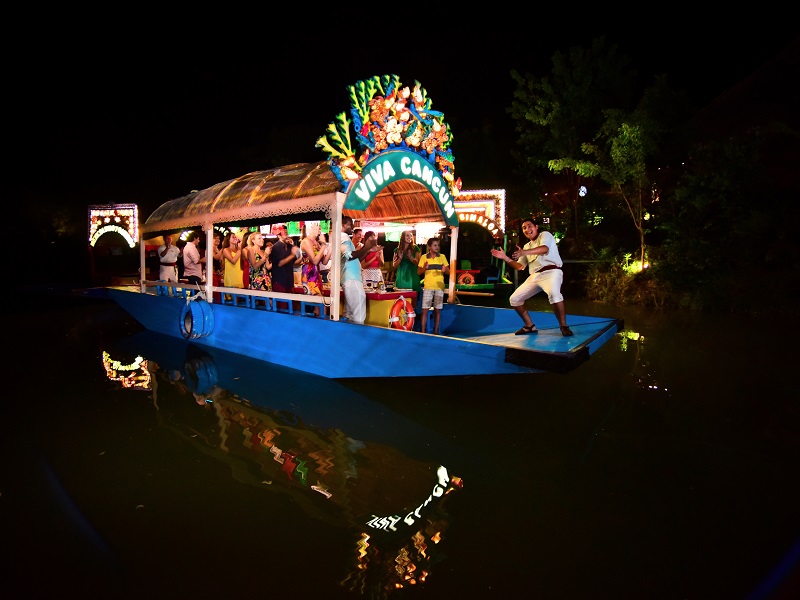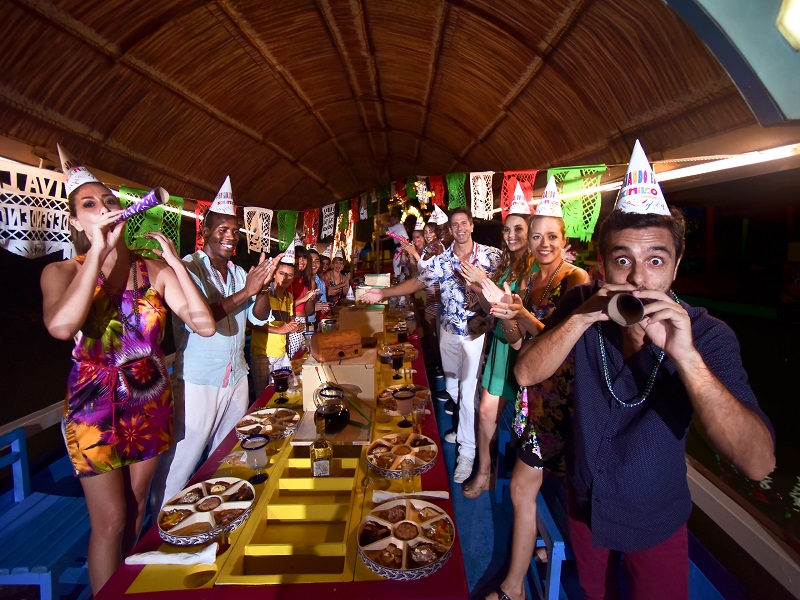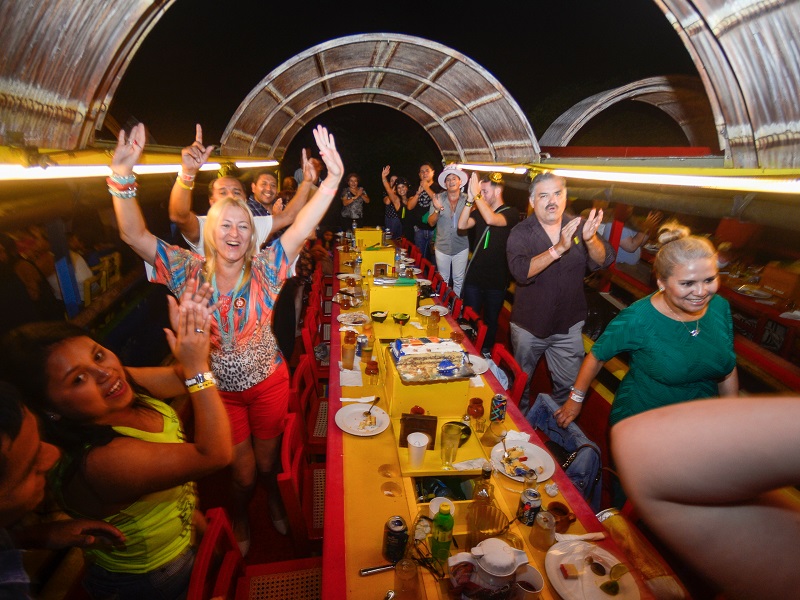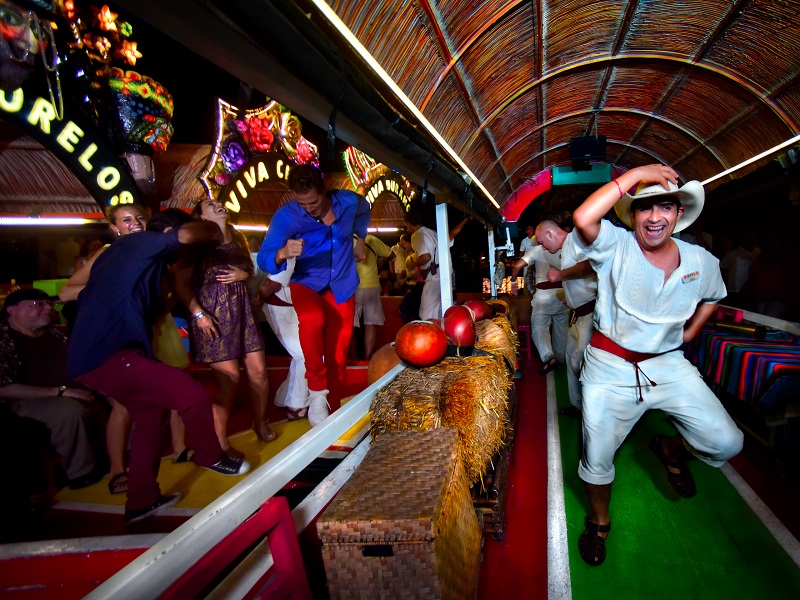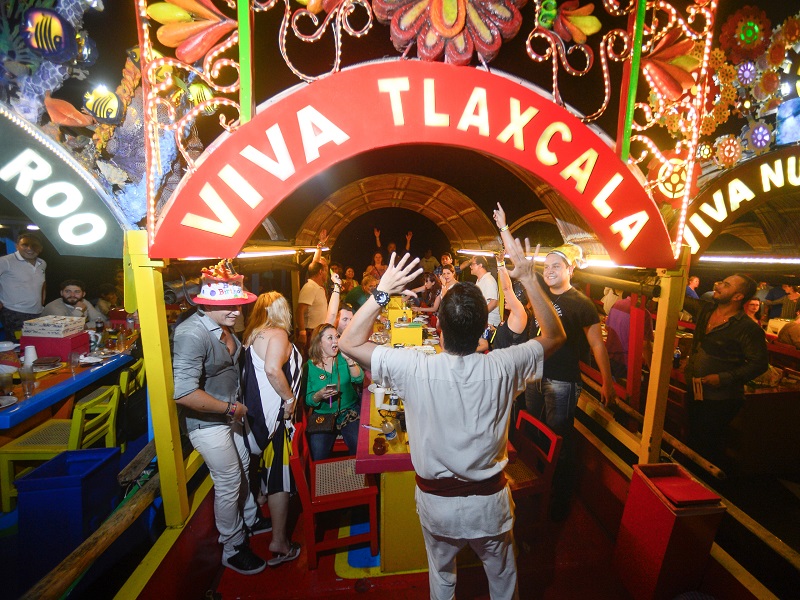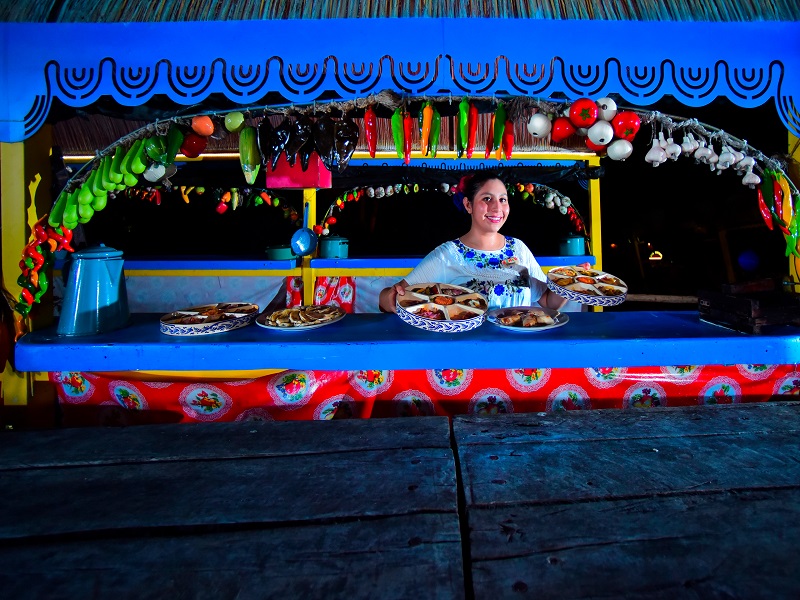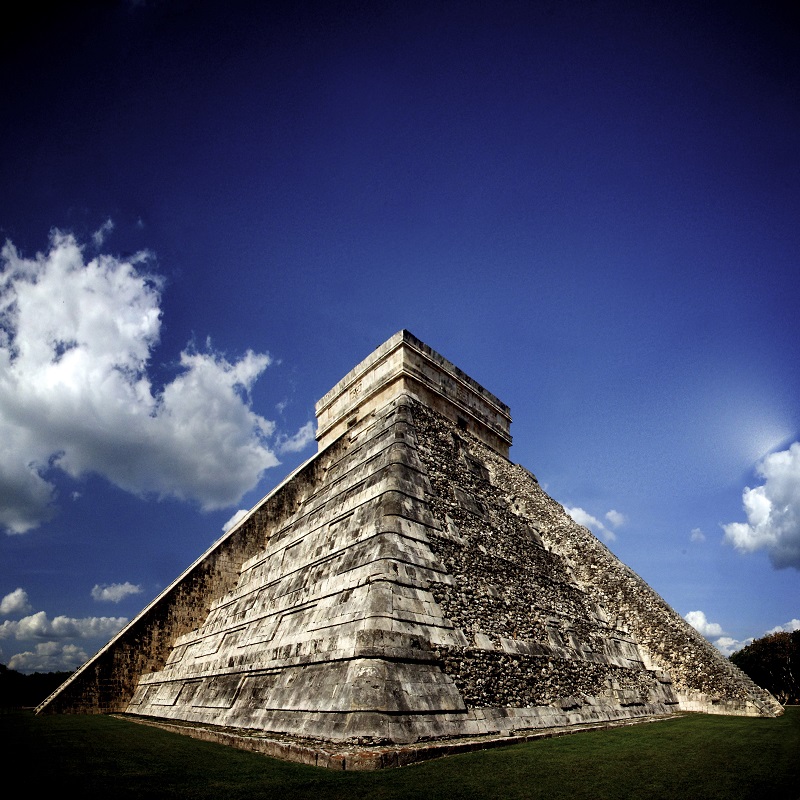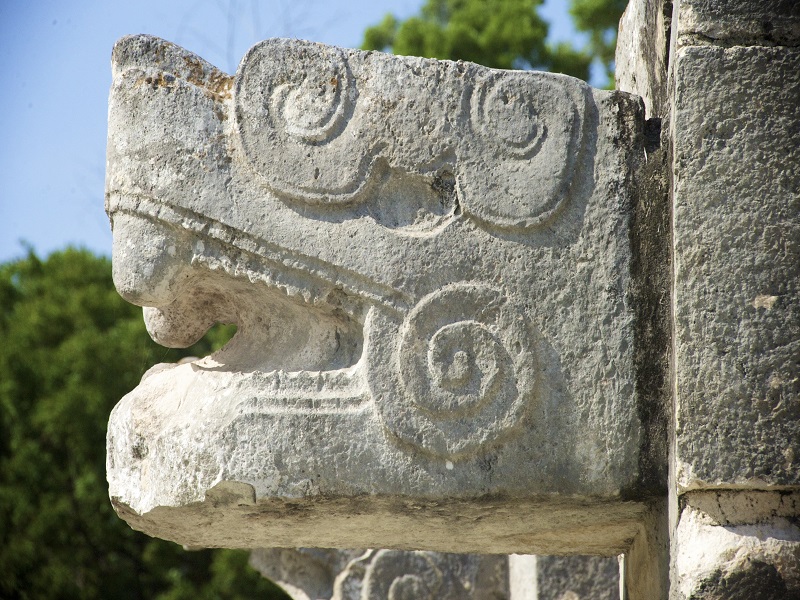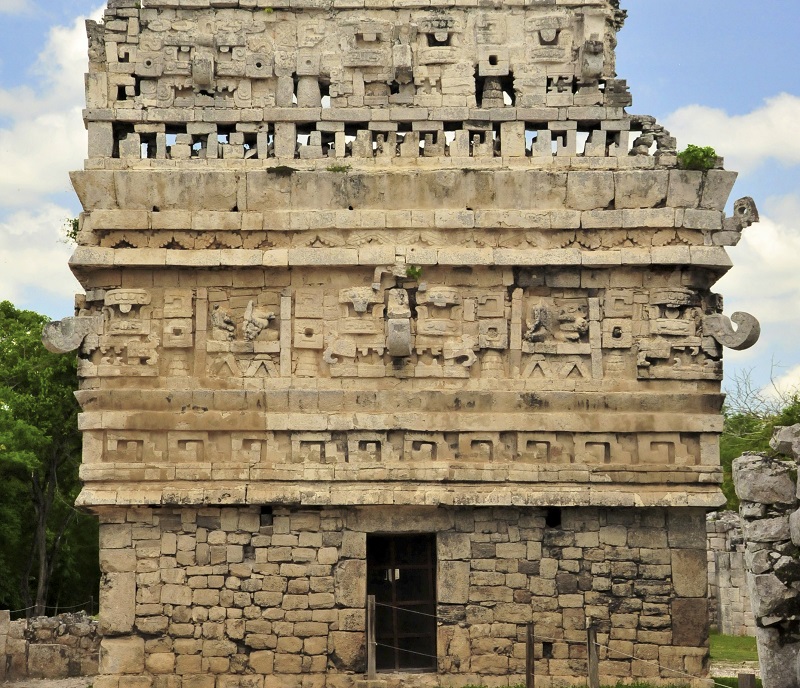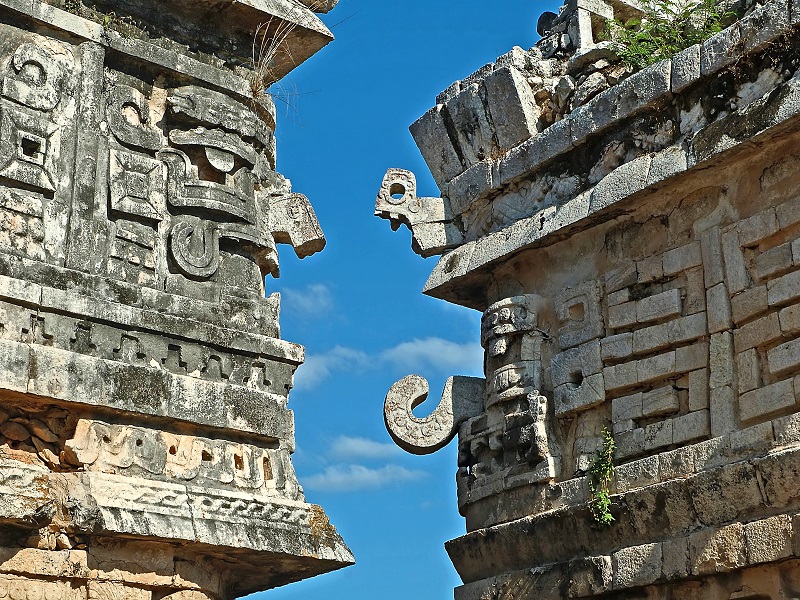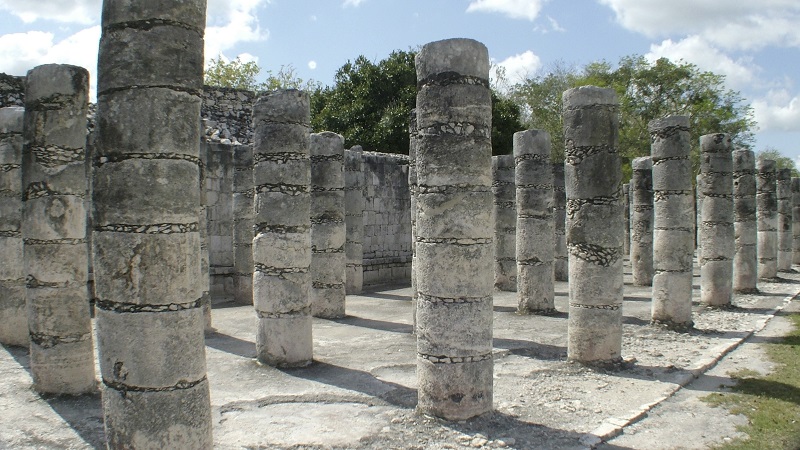 Xichen + Xoximilco + ATV'S by Maroma
Riviera Maya
Duration
Description of Xichen + Xoximilco + ATV'S by Maroma
ATV'S by Maroma Beach
Have fun testing your skills to drive an ATV through the exuberant Mayan jungle and stay to enjoy Maroma, the most beautiful beach in the Mexican Caribbean!

Xoximilco:
The colors of Mexico in a fascinating place that captures the attention of all those who let their mind wonder in the lush and mysticism of its folklore. Enjoy the fiesta environment aboard a trajinera (traditional flat boat) with live mariachi music, and a delicious dinner.
Xichen:
Become fascinated and let Chichen Itza mesmerize your senses in a tour that includes guided visit to its archaeological site, lunch, and visits to the Colonial city of Valladolid and cenote Zaci.
Xichen + Xoximilco + ATV'S by Maroma Beach Package. ...
General information of Xichen + Xoximilco + ATV'S by Maroma
What is Included Xichen + Xoximilco + ATV'S by Maroma
ATV'S by Maroma Beach includes:
Use of ATV for the tour established in this activity
Collective transportation service trip round
Admission to the Maroma Beach Club, the most beautiful beach in the Mexican Caribbean.
Bilingual guide (English - Spanish)
AP and RC insurance


Xoximilco includes:
Party barge ride through festive canals.
Dinner with the distinct flavors of Mexican cuisine.
Open beer and tequila bar, with soft drinks and fresh flavored waters.
Different ensembles playing traditional live music: mariachi, norteño, ranchero, jarana marimba, banda de pueblo and campirano.
Tuesday and Friday enjoy the tribute to the famous Mexican songwriter, Juan Gabriel.
Personal and personable host who will accompany you during the tour with games, information about the dishes and the guarantee of fun.
Duration: 3 hours approximately.
Free parking.
Other services (ATM and shops).

Xichen Deluxe includes:
Round trip transportation on a panoramic bus or luxury van from the comfort of your hotel.
Access to Chichén Itzá archaeological site.
Tour with certified bilingual guide (1.15 h approximately) and free time at Chichén Itzá (1 h approximately).
Sun umbrella during the site?s tour (one per couple).
Radio guide system with headphones.
Visit to Zací cenote in Valladolid (no swimming activity).
Bottle of water with bottle holder at the archaeological site.
Soft drinks, water and beer at the end of the tour in Chichén Itzá.
Light gourmet breakfast on board the bus (baguette, fresh juice, muffin and coffee).
Refreshing towel.
Buffet meal of Yucatan specialties and unlimited beverages at La Casona de Valladolid restaurant.
What is Not Included Xichen + Xoximilco + ATV'S by Maroma
ATV'S by Maroma Beach:
Private transportation
Souvenirs and photos
Locker Rentals
Food and drinks

Xoximilco:
-Any other kind of alcoholic beverages
-Souvenirs and pictures of this activity

Xichen Deluxe:
Use of non-professional video devices in the archaeological site: MXN $45



Recommendations of Xichen + Xoximilco + ATV'S by Maroma
Xichen Deluxe:
-Biodegradable sunscreen
-Extra cash for shopping and souvenirs
-hat or cap
-Light and comfortable clothing, suitable for humid and hot weather
-Comfortable walking shows

ATV'S by Maroma Beach:
-Biodegradable sunscreen and insect repellent
-Change of clothes
-Sunglasses
-Swimwear
-Towel
-Cap
-Close shoes
-Flip flops
- light clothing to protect yourself from the sun
-Swimwear
-Cash for tips (optional)
-Extra money to buy photos, souvenirs, drinks, and try the delicacies of the Cocotales restaurant

Regulations of Xichen + Xoximilco + ATV'S by Maroma
Xoximilco:
-You must remain seated throughout the journey and without removing your hands from the trajinera
-Minimum age to participate: 5 years
-Maximum capacity per trajinera: 20 people
-Age range for children's rate: from 5 to 11 years old, the visitor must present an identification with the child's photograph
-Children must be accompanied by an adult at all times.

For dinner on December 31 consider:
Hours: Starting at 7:30 pm, to start the first boarding at 8:30 pm.
Menu includes: Dips on board, 3 courses and dessert
The approximate boarding time to the Trajineras will be around 8:30 pm and there will only be one tour.
The rate for minors is considered for children from 5 to 11 years of age, proving their age with a
valid identification. In case of not presenting identification, the current height policy will be applied, which establishes that those children who measure more than 1 meter and less than 1.40 meters in height are considered a minor.

Xichen Deluxe:
-Minimum age required: 5 years
-The minor rate applies to children from 5 to 11 years old (prove with photo identification)
-It is not allowed to climb the pyramids
-It is not recommended for people in wheelchairs, nor for the use of strollers, since the archaeological zone does not offer these facilities
-The permit for the use of video recording devices in the archaeological zone must be paid directly at the ticket office. Devices include cell phones, tablets, or digital cameras.
-Take valuable items with you, your belongings can be left in the bus compartment

ATV'S by Maroma
Total duration 60 min (15 min instruction + 45 min tour)
Guided walk through Mangroves and Jungla Maya.
Minimum age to drive 16 years and to participate 6 years accompanied by an adult
Available capacity: one or two people per motorcycle.
You must cover the fee for the use of docks in cash at your registration.
Maximum weight is 130 kg / 286 lbs single,
Double base 100 kg/ 220 lbs per person
Operates from Monday to Sunday
Automatic vehicles, requires skill to drive

IMPORTANT NOTES:
Basic driving skills are required to participate in this tour.
For your safety, if your mobility is limited, you have back problems, recent surgery or are pregnant, we recommend that you consider some other less impact activity.
Being under the influence of alcoholic beverages or any narcotic is an impediment to your participation
The machine is the responsibility of the client, all the damages caused to it the client must cover the repair costs.

If the client suffers from a physical illness or a special need, they should contact us to find out if they can take the regular tour or if a special tour is required.
Cancellations without charge are made if it is between 24 hours of the selected activity schedule, after which a 100% no-show charge is made.

**** IMPORTANT: Operation is suspended on December 25, 2022 and January 1, 2023 ***
Cancelation policies of Xichen + Xoximilco + ATV'S by Maroma
Full refund will apply in the following cases:


1. When the service is canceled by the supplier.


2. Due to illness, presenting a doctor's report.


3. The Cancellation or date change is made prior to 11:00 am the day before the service.





No refunds will apply:


1. If the client does not show on the date and time of service.
Not Available, please contact your Lomas executive for more information.