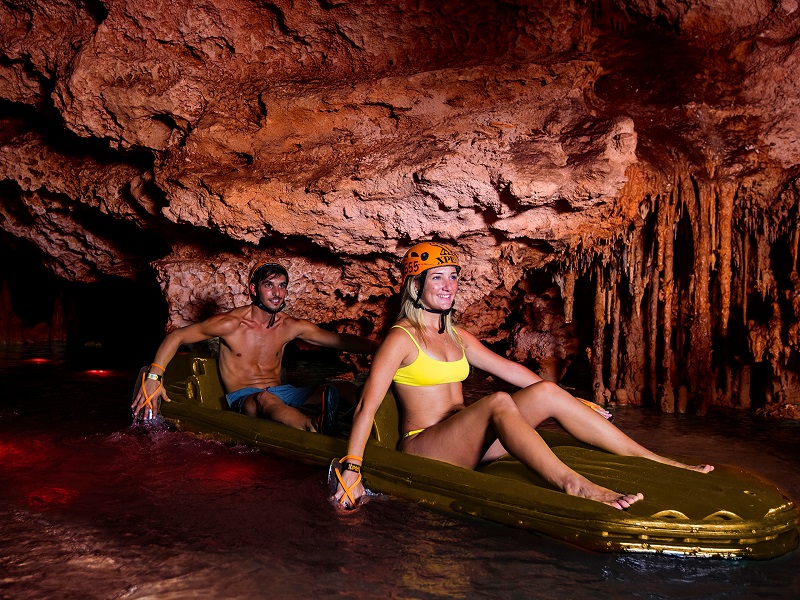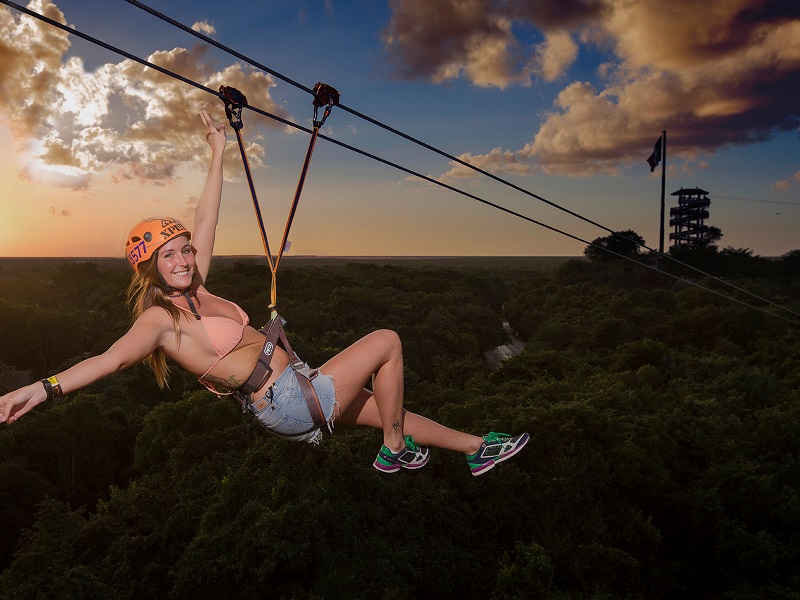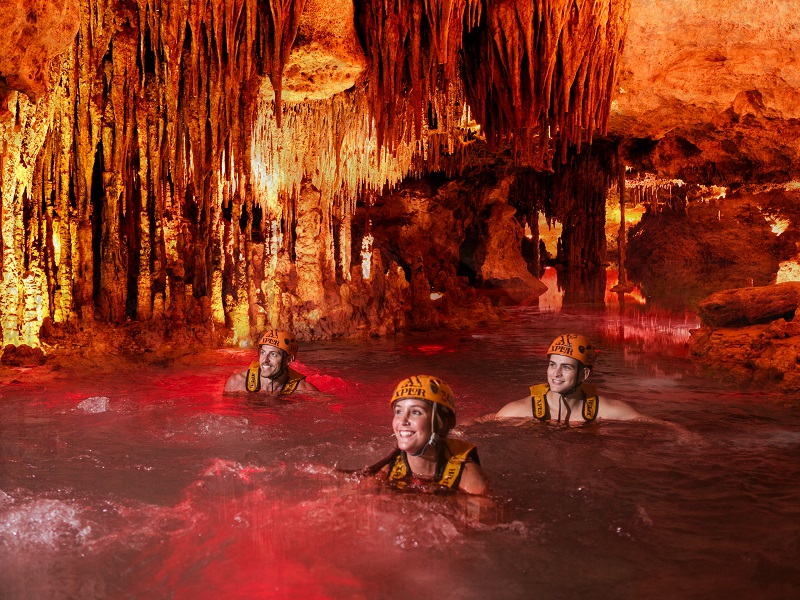 Xplor Fuego
Riviera Maya
Duration 5 h
Description of Xplor Fuego
The jungle comes to life from sunset with the Xplor Fuego Tour, in which the setting sun and later the torches light the way to an incomparable adventure that awakens the most primitive side of everyone who dares. Let yourself be amazed by the lighting and atmosphere of the zip line towers, where the jungle is gently lit by torches, bonfires. The sounds of the jungle will awaken your senses, they will keep you alert so that you can enter a new world full of adventure, where night and fire will be your best company. Delve into the darkness of the jungle and immerse yourself in the refreshing waters of an underground river, contemplate the bonfires that will stoke your inner fire, live with the nocturnal fauna and let the light of the moon and the stars guide your way in the gloom. Follow your instincts and get ready because the night is dark and full of mysteries that await you. Light up your life with Xplor Fuego; a challenge in the dark like you never imagined..

Note: If your tour includes transportation, you must contact one of our Lomas Travel representatives in order to confirm your pick up.
A night tour in which you will fly above the trees on the zip lines, ride amphibious vehicles, and explore the darkness ...
General information of Xplor Fuego
Monday to Saturday
What is Included Xplor Fuego
-Food and beverages
-Costumer service
-Bath and dressing rooms
-Lockers (for 2 persons)
-Full equipment for each activity
-Transportation may be or not included depending on the rate you choose
What is Not Included Xplor Fuego
Recommendations of Xplor Fuego
-Biodegradable insect repellent
-Comfortable clothing
-Swimsuit and towel
-Swimming shoes

Regulations of Xplor Fuego
-Max. capacity for the amphibian vehicles: 2 Adults and 2 children
-Minimum age to drive: 18 (will be checked with driver´s license or ID)
-The use of helmet is mandatory in all the activities
-In Water activities, the use of life jacket is mandatory
-Within the park, all the established courses, signs, speed limits and instructions given by the guides must be followed
-Rates according to seasonality
-Children aged 5 to 11 pay the child rate
-Because of the temperature of the water in the underground river, the activities in it are not suitable for persons with heart nor lungs disease, asthma, epilepsy, diabetes, or claustrophobia
-The use of jewellery or any accessory is not allowed
-Minimum age to participate: 5
-Zip-line activity:
* Minimum height: 3.6 ft
* Minimum weight: 88 lb
* Maximum weight: 300 lb
-Minimum age for the Hamacuatizage activity: 6
Cancelation policies of Xplor Fuego
Full refund will apply in the following cases:

1. When the service is canceled by the supplier.

2. Due to illness, presenting a doctor's report.

3. The Cancellation or date change is made prior to 11:00 am the day before the service.



No refunds will apply:
1. If the client does not show on the date and time of service.